Technology has changed the way that consumers engage with companies. Consumers are doing their own research, interacting with brands personally via social media, and making decisions about your products and services without ever speaking with a salesperson. Which means that your website needs to be working as hard as your salespeople with the help of targeted technology like chatbots.
Chatbots are predicted to handle 85% of customer service in 2020. Utilizing a chatbot on your website can help leads find products or content, answer questions, and schedule a meeting with a salesperson. Chatbots are useful in a variety of ways, and the more innovatively you can serve your customers via chatbot, the more your website will be working for you. We spoke with other chatbot aficionados to share eight innovative ways you can use chatbots.
Add Personalization
Making your chatbots conversational and adding personalization is an important step towards ensuring your chatbot doesn't come across as, well, robotic. The power of a chatbot comes from its ability to answer questions and help a customer through their buyer's journey at any time of day or night, but they won't be an effective salesperson for you if their responses are robotic and impersonal.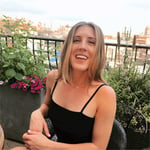 Kimberly Porter, CEO of Microcredit Summit, suggests personalizing your chatbots in an entertaining way. "Many companies will allow their chatbot to take on a persona of a superhero or other fun character, and I love that idea! It makes the interaction so much more enjoyable and less impersonal."
Adding personalization can be impactful on pages where you notice your leads are losing interest or only partially completing a form or transaction. Chatbot personalization can put customers in touch with a real salesperson at a targeted point in the conversation.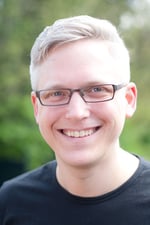 Andrew Laws, Managing Director of Andrew Laws Associates Ltd, a digital marketing firm, has seen success using chatbots in targeted ways on areas of a website where leads are lost. "One of our clients is a holiday company and we know that some sales are lost during the booking process, so we have a targeted chatbot that pops up only on the booking pages of our client's website. We show a photo of the business owner with the message 'If you would like me to handle the booking for you, call me!' We then include what is obviously a cell phone number. It works really well!"
Suggest Content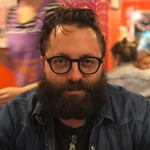 "We use chatbots to help gauge interest and see what a visitor is looking for," says Rex Freiberger, CEO of GadgetReview. "They can type in the category or type of product, and we'll suggest content that will help them make choices."
We all know the value of content, but getting it in front of your target audience is crucial for that content to play its role in finding and nurturing leads. A chatbot on your homepage or blog listing page can help a website visitor find the content most inline with what their problem is and provide the answers they're looking for.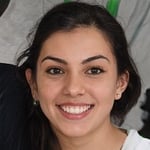 Chatbots can do the same thing on a product page to help a customer throughout their shopping experience. Jane Flanagan, Lead Project Engineer at Tacuna Systems, talks about how they utilize chatbots, "Right from the chat, you can simply type what you are looking for, and through a few questions the most likely products would be presented to you for review. You can ask questions about the product and if you're satisfied you would be directed to the payment page."
Event & Sales Promotion
Chatbots can also promote events or offer exclusive deals. This kind of promotion can encourage a website visitor to dive deeper into other areas of your site and can lead them through different stages of their buyer's journey.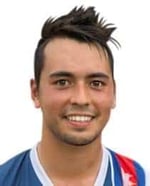 "Chatbots are a great way to advertise your company's online events with minimal effort," Allan Borch, Founder of DotcomDollar.com, explains. "Because people can register through the chatbot, we get more people joining the webinar and more people purchasing our courses."
With event promotion, your chatbot can help you gather information about leads by suggesting gated content and completing the registration for that content without needing to leave the chatbot window. If a buyer is farther along in their buyer's journey, a chatbot can offer an exclusive promotion to help turn a lead into a customer.

"Include a promotion that is only available through the chatbot and highlight the value and worth of the offer to really capture the viewer's attention," says Sarah Franklin, co-Founder of Blue Tree AI. She adds another important point, "grow as the client's needs expand and change when the time is right."
Tracking
In order to know how well your chatbot is working for you, you'll need to track its success. There are a number of ways to do this depending on what conversations your chatbot is designed to have. Keep track of the number of conversations, conversation length, how many meetings with a salesperson your chatbot initiates, and any other data that you can use to improve your chatbot performance.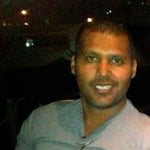 Christopher Prasad, Marketing Manager at Jooksms, highlights the importance of tracking products shared in chatbot conversations. "One of our eCommerce sites has used chatbots to a fantastic effect by helping to promote products and track the success of them. All product URLs are tagged and tracked. The sales team collate the data from the chats and sync up the sales they have made with the chats, so they can analyze how successful the links were."
Continually Improve
Once you have data from your chatbot, it's time to consider how you can make your bot better. Like the rest of your website, continuous improvement will ensure that the digital version of your business continues to capture leads and provide content that turns those leads into customers.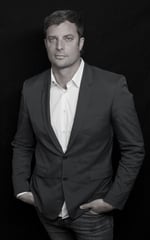 "Over a period of 2 years we collated all our customer queries, problems and issues," Ethan Taub, CEO of Goalry explains. "Using this data for our chatbots they are primed to deal with all the eventualities that our human staff have already encountered. Over 90% of our online live chats are dealt with by our chatbots; there are only a few queries that are unique. Any new queries are uploaded in future iterations of our chatbots."
Add a Chatbot to Your Website
A chatbot can't help your website visitors find what they're looking for if you don't have a bot enabled. Consider how a chatbot could best serve your leads and customers as you build out your chatbot. A chatbot is one of many different components that makes your website an effective, innovative tool that caters to your website visitors. For more ways to make your website work for your users, see what growth driven website design can do for you.