See how this inbound marketing investment created a 13.73x return on investment for Johnny's Backyard, and helped them increase sales during a period of market volatility.
The Client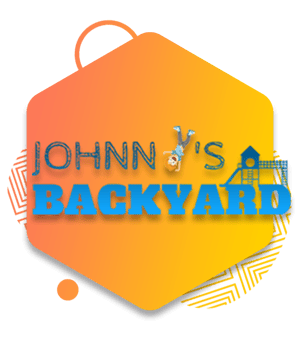 Johnny's Backyard is a small business based in the San Antonio, Texas area. They provide a wide variety of high quality play sets and structures, and they are an authorized dealer of Tree Frogs Swing Sets. They also specialize in sheds, metal structures, and tiny homes. They sell products from brands such as Backyard Adventures and Leland's Barn and Shed. They have two showrooms, one in Boerne, TX and another in New Braunfels, TX. Johnny's Backyard is know for their expert installations, and excellent customer service as they believe in helping their customers before, during, and after the sales process.
Johnny's Backyard was founded in June of 2012, when Johnny Valente was working for an authorized Backyard Adventures Swing Set dealer as a sales representative. At the time he was pursuing a business degree and he was able to pay his way though school by selling swings sets. Then, because of his sales experience and expertise in Backyard Adventure's products, the manufacturer, gave Johnny the opportunity to operate his own dealership. To this day he still owns and operates the business with his wife Olga, and a trusted team of industry specialists. Their clients are residents of the San Antonio area and children are a big part of their lives. They are typically parents or grand parents, who value time spent with family and recognize the benefits of owning a play set in their backyard to facilitate a shared space that everyone can enjoy.
Within the first two years, Johnny and his team realized they needed outside support to help them promote the business and generate more leads. However, in those first two years they could not afford to hire marketing support. Luckily, they eventually invested in the HubSpot CRM and we have had the pleasure of working with them ever since.
We love getting to work with Johnny's Backyard because they are fun and easy to talk to, they are always excited to try new marketing tactics, and they work hard to bring play into the lives of their customers.
THE CHALLENGE:

High Competition, Limited Resources, and COVID-19
Since there are several swing set providers in the area that range from large corporations to other small businesses, Johnny's was at a marketing disadvantage. Their competitors have the resources to be more aggressive in their pay-per-click campaigns, and they had invested more money into creating inbound assets such as high quality videos and downloadable content. They sought out marketing support to increase online visibility and generate more leads. Johnny's Backyard began their push for an increased marketing presence by first acquiring HubSpot Sales Starter and HubSpot Marketing Professional. However, they did not have the technical background or marketing prowess to meet their goals alone and realized they were in need of a HubSpot Partner.
As our team dove into analyzing their current and past marketing efforts, we immediately noticed a few gaps. The Johnny's Backyard website had no SEO focus or content marketing assets, they did not have a Google My Business Listing, their Google Search Ads campaigns were mismanaged, and some of the information on their website needed to be updated. Additionally, they were doing very little in terms of social media marketing, email marketing, or blogging.
By the end of the onboarding process we had identified three major goals based on their needs and budget:
Increase website traffic by at least 5% month over month
Create more opportunities for lead capture
Create content that will nurture existing leads through the buyer's journey
Roughly four months after we had started working with Johnny's Backyard, a second challenge reared its head. A nation-wide stay at home order was issued in response to the COVID-19 pandemic. This meant that showrooms would have to close, and people would likely have less money to spend on backyard improvements due to the massive layoffs that typically follow suit when businesses are forced to close.
THE SOLUTION:

Two Robust Inbound Marketing Campaigns

The Original Campaign
During the kickoff meeting, the HIVE team helped them identify SMART goals and began the technical setup of their HubSpot portal. Once their HubSpot portal was primed for campaign creation, we began to established a baseline for average monthly website traffic and average monthly leads.
With those elements in place it was time to lay the foundation for an SEO campaign, which would be vital for increasing the average number of website traffic month over month. We started by assembling a list of keywords that we wanted to compete for and optimized each page of the website for a specific keyword and topic. In doing so, we would add copy to existing pages, and create entirely new pages including blog posts. We then set up Google My Business listings for both showrooms and added their business to local directory listings.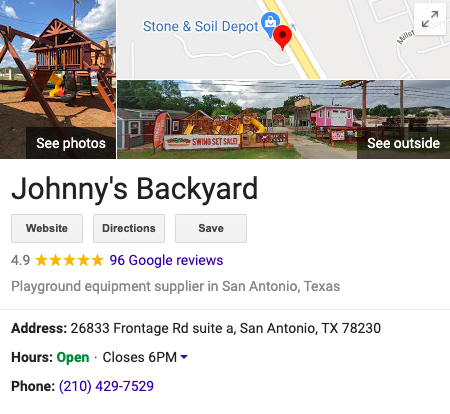 The next priority was to increase conversion opportunities. To start, we completely rebuilt their Google Ads campaigns. This would give us both increased traffic to the website, as well as more opportunities for lead generation. We built custom landing pages and forms in HubSpot for each ad group to ensure accurate campaign tracking and to provide a targeted user experience that elaborates on the points that attracted the click.
Expanding on our lead generation campaign, we developed an array of custom slide in forms, exit intent forms, and image CTAs. All of which were accomplished within their HubSpot portal for easy form management and reporting. We also built a workflow to send confirmation emails for anyone that submits a form on any page.
To help nurture existing leads we sent promotional emails to the contacts in their database and addressed frequently asked questions in the form of page copy and blog post, complementing the SEO campaign.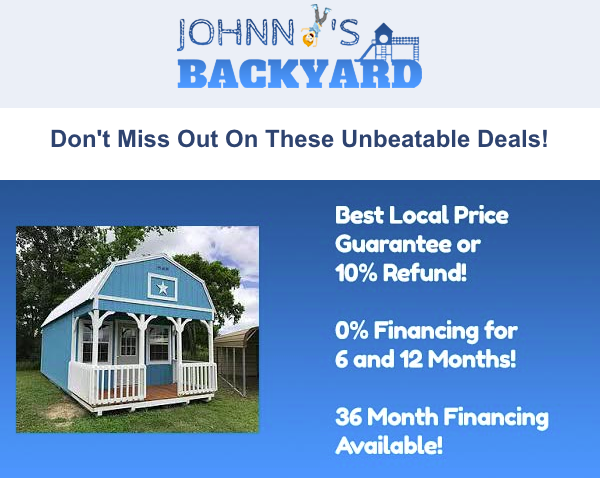 The last pieces of the puzzle involved setting up and managing their organic social media accounts on platforms that made the most sense for their industry. They already had a Facebook presence, but we helped them with the set up of Instagram and Pinterest, and created posts for each network that would help build brand awareness and drive more traffic to the website.
The Quarantine Campaign
In mid March of 2020, when we first heard that people were being encouraged to work from home, schools were moving to online learning, and public parks were closing in response to the COVID-19 pandemic; we knew that would equate to people spending less and saving more. We also saw it as a great opportunity for parents to invest in a play sets as a way to keep their children entertained and safe during the pandemic. We reached out to Johnny and proposed that we run a separate campaign with messaging that reflected that angle in its messaging.
The strategy involved a custom COVID-19 landing page that other tactics could tie back to. The landing would have its own unique form for tracking and performance reporting. To help us reach more contacts outside of our database, we would utilize organic social and paid social. To get the messaging out to their current contacts we would build out a custom campaign that involved three unique emails and a workflow to automate the delivery cadence. We also updated the messaging on the website's home page and added a slide-in pop-up form that would take visitors back to the campaign's main landing page.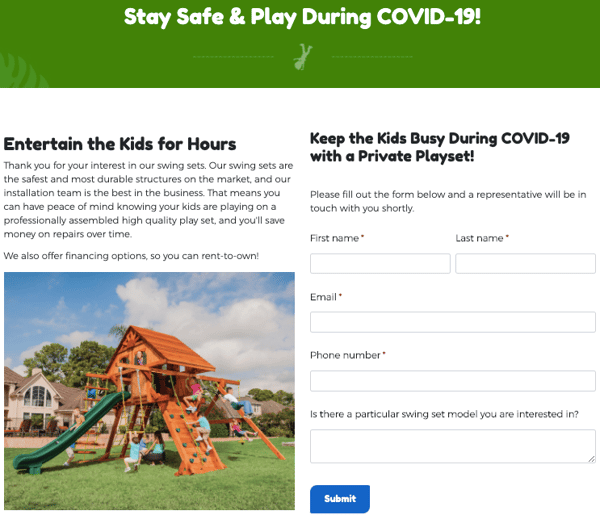 The Results & Impact
The Original Campaign
Before the nationally mandated quarantine occurred, we were already seeing incredible results. Our efforts had resulted in 434 new leads that had come in from SEO, social media, and advertising. $88,359.74 in deals had been created based on those very leads that were brought in through a total investment of $6,000. That equates to a 13.73x return on investment! Not only that, but website traffic spiked nearly 400% through these campaigns!
The Quarantine Campaign
The quarantine campaign was designed to run for only two weeks, even though the national quarantine was extended and many restrictions were not lifted until recently. In that time the campaign generated 39 new leads and nurtured 621 contacts. From a traffic standpoint, it brought in nearly a 400% increase in monthly traffic and we saw a spike on March 24th, 2020 when we achieved 50% of the average traffic they see in the entire month of December, which is their busiest month of the year.

When asked how sales had been shortly after the completion of the quarantine campaign, Founder and CEO of Johnny's Backyard, Johnny Valente had this to say; "It's busy, busier than it is during Christmas which is our busiest time of year!"
Results From the Combined Campaigns
The culmination of the two campaigns resulted in some serious success, and each marketing goal was met or exceeded.
Increase website traffic by at least 5% month over month ✅
Create more opportunities for lead capture ✅
Create content that with nurture existing leads through the buyer's journey ✅
The graphs below reiterates the success of the combined campaigns over the course of our time working together.
Website traffic from the first month of working with Johnny's Backyard (August 2019), to May 2020:



New Contacts from the first month of working with Johnny's Backyard (August 2019), to May 2020:


Contacts by original source (8/1/19 - 5/31/20):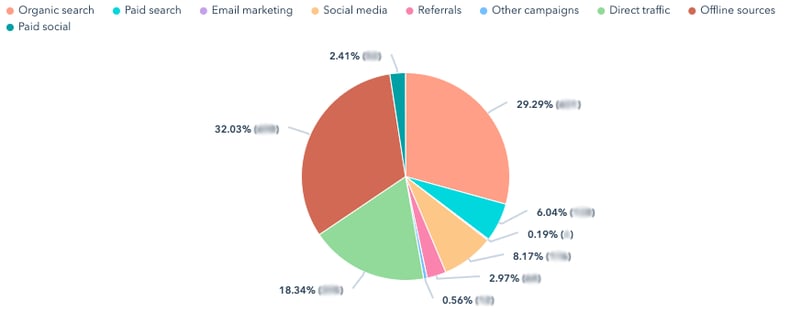 The pie chart above shows that about one-third of all new contacts that entered the HubSpot database from August of 2019 to May of 2020 were brought in via organic search. This illustrates the impact of the inbound marketing campaigns that were produced for Johnny's Backyard.
Johnny's Backyard continues to grow its online visibility and leads, and continues to partner with HIVE Digital Strategy. We are proud of the work we have done up to this point, and we are eager to continue the trend of increasing their website traffic and making each month like the holidays!
Looking to improve your digital marketing?