The software as a service (SaaS) industry has boomed over the last few years, shaking up every part of the business world. But anyone who's in the industry knows that carving out your space is harder than it looks. SaaS marketing is an entirely different beast from other types of marketing, and it requires some serious strategy to get results.
Although the SaaS revolution seems to have occurred overnight, the industry's biggest names earned their booming popularity in part due to some pretty impressive marketing. Here are some of the best tips from industry experts to help get your SaaS company on the map.
Know Your Customers
This might seem obvious, but the first step to creating a marketing campaign that brings in business is knowing who your customers are. Equally as important is knowing who you want your customers to be into the future. Maybe you're working with mom and pop shops right now, and you want to keep those relationships strong while going for bigger fish in the pond. How do you target the right people instead of continually casting your line using the wrong lures?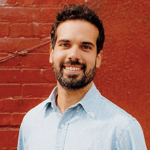 Jordi Capdevila, CMO of ForceManager, suggests that the secret to optimizing your SaaS marketing efforts is building out buyer personas. According to HubSpot, a buyer persona is "a semi-fictional representation of your ideal customer based on market research and real data about your existing customers." These are the models you build to speak accurately and effectively to your real customer's pain points, research, and solutions.
To build these model customers, Capdevila says you'll want to ask your self two important questions: "What region should you tackle and which industries (the fewer the better) to find your niche?" and "Who influences the buyer decision, and why?" These key questions will help give your marketing team structure and guide future strategies. Once you have an idea of where, why, and who your ideal customers are, you can create strategic content and marketing campaigns to speak directly to those audiences.
Know Your Competitors
As a marketer, one of the most effective ways to get your product or service in front of the right audience is to put yourself in your customer's shoes. Developing buyer personas can be immensely helpful with this, but take it one step further and bring your persona to life — imagine you're a customer looking for a solution in your SaaS niche. How does your organization stack up against other companies offering a similar product or service? Where do you rank for relevant search terms? How do you get leads to choose you?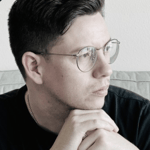 Reggie Paquette, Marketing Manager at Revealbot, shed some light on this situation. Paquette suggests that one effective customer acquisition strategy is to create detailed competitor pages. "Many marketers will not prioritize them because they don't see high search volume for queries such as "[competitor] alternative." But the people searching these are deep in the buying journey and ready-to-buy."
Revealbot's solution was to build custom competitor pages for some of their top competitors. The pages gave an honest comparison of the products to simplify the research and decision-making process for potential customers. So what was the result? Revealbot hit the marketing jackpot.
"Other than our home page, these pages have the highest conversion rate and conversion count of any other page on our website and only get a fraction of the traffic a typical blog post would get. Because of the success we've seen from them, we're already working on building competitor pages for all our competitors and even pages comparing two competitors so we can insert ourselves in buyers' research (i.e. [competitor] vs [competitor])."
Cover All of Your Bases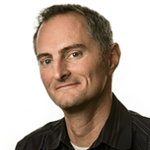 After you've identified your target audience and key competitors, Kent Lewis, President and Founder of Anvil Media Inc. says you need to be leveraging LinkedIn if you're searching for more prospects. "LinkedIn is the de-facto social platform for B2B, so leverage your network and platform functionality (including Groups) to grow awareness and interest in your brand and solution."
Social media is an essential component of any successful marketing strategy, but choosing the right platform is a matter of knowing your audience. LinkedIn is a B2B goldmine because it's where most executives like to spend their time online. In fact, 61 million LinkedIn users are senior-level influencers and 40 million are in decision-making positions. On top of that, LinkedIn is the most-used social media platform amongst Fortune 500 companies, which means you might consider shifting the focus of your social media resources if you aren't already taking advantage of this opportunity. Once you have your buyer personas locked down, you can target companies, business leaders, and industries in your social media marketing to drive interest and attention to your website.
Communicate Better, Faster
Once you get in front of the right people, you need to provide relevant, succinct information to answer your leads questions and add to their research. Customers aren't likely to stick around if they can't find answers on your website and no one is around to help them out.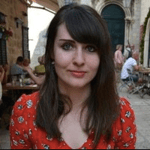 At Nigel Wright Group, Digital Marketing Manager Fiona Kay said her company saw tremendous gains after introducing a live chat feature to their website. "We started using Zendesk chat last year and as a recruitment agency working within the B2B sector, it has allowed us to capture clients leads on our website like never before."
Live chat allows you to have conversations with your customers in realtime, which is a must-have in a world of instant gratification. Provide quick, easy answers to any questions they might have or help direct them to the salesperson who owns that relationship. Kay says that "new visitors land on optimized webpages and then often use our live chat feature to ask further questions around their current recruitment needs, as they often have never heard of our brand before. Live chat has been a revelation!"
Automation is Your Best Friend
So you've fleshed out your personas, taken stock of your competitors, and determined where best to get in front of your target audience. Now it's time to put your marketing strategies to work. Do you ever wish there was an easier way to send out those hundreds of emails, schedule social media posts, and get ad campaigns off the ground? You're in luck. Marketing automation is here to save the day!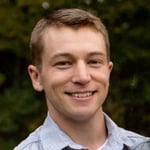 Marketing automation is the fast, easy, techy solution to your problems. According to Wes Foster, owner and marketing consultant at WESFED Digital Marketing Agency, setting up marketing automation is a must for any business in the SaaS industry. "You need to have systems in place to determine a user's interest and intent and then follow up with automated actions such as a chat prompt, email, call, or website popup." One study showed that marketing automation led to a 14.5 percent increase in sales productivity and a 12.2 reduction in marketing overhead, meaning you'll be able to accomplish more tasks, more efficiently, without taking on more work!
Focus on Smarketing
Yes, you read that header right and no, it wasn't a typo. One of the best things you can do for your marketing strategy is to join forces with sales to form "smarketing." To give you a quick, handy definition, HubSpot says that smarketing is "alignment between your sales and marketing teams created through frequent and direct communication between the two.
Oftentimes, companies think of their sales and marketing teams as two completely different departments, which only weakens the overall efforts of a company. Capdevila also had some thoughts on this topic, noting that you want to have your sales channel feeding back directly to marketing. "Marketing assets should be known by sales development reps (SDRs) to help them nurture and educate prospects, especially during the negotiation and decision phase."
By aligning sales and marketing, your marketing team will be able to create more compelling content that draws in more qualified leads so sales teams are better equipped to close those leads. And with regular communication between your sales and marketing teams, you'll be able to quickly and effectively communicate about what's working, what's not, and use that info to guide your future smarketing decisions.
Marketing is a deep dive, and it can take skill and experience to navigate the SaaS marketing waters. We're here to support you in your SaaS strategy journey. Whether your SaaS company is thriving and you want to keep the customers coming or you're ready to make the transition to acquiring more leads and more businesses, putting your marketing strategy under the microscope can help you get there. Here's some more content to fuel your marketing fire:
Take a look at how your software marketing strategy boosts demo signups.
Consider the content you're creating as the foundation of your SaaS marketing strategy.
And if you're ready to dive deep into the strengths and weaknesses of your SaaS marketing strategy, let us do the heavy lifting. Our GrowthPlan is a comprehensive look at your organization, your competitors, and what areas of your marketing strategy can use a boost. Hit the button below to check out how a GrowthPlan can help your SaaS organization.