We've been there. You signed up for HubSpot, you've been shown all the cool things that it can do and how powerful it can be. You are excited to get started.
Then you actually get into the tool and realize that you have no idea how to use it.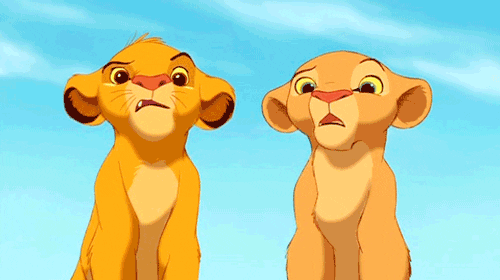 It can be daunting and confusing. It's such a big tool that you're not going to learn it over night. It will take time.
Just a quick story about our own onboarding with HubSpot.
We had talked with Jacob at HubSpot several times over the course of a couple months to learn about what becoming a HubSpot Partner Agency really meant. What would it do for our agency? Why would we, a 6-month old agency, invest so much into an unknown? It was a little scary to think about. Are we really going to be able to invest over $1,000/month into a software when we're basically brand new?
After several calls with Jacob, I decided it was our best path to scale. It was a big risk, but there was a big payoff in the end as well. Not only would we be able to market our agency better, but we would gain a tool, processes, and services that we could then use to help our clients grow and increase our retainer size.
The problem? It took time. I remember having a conversation with Jacob when I finally gave him the "yes". I told him that we were in and that we wanted to be so good within the software that we would be selling it within a month. Jacob chuckled under his breath a bit and said, "let's do it then!"
Needless to say, we were not selling inbound marketing or HubSpot within a month. It was more like 3-4 months before we really had our processes and knowledge to a place where we could.
The point of all of that was to say that HubSpot takes some time to learn and implement. Don't get discouraged or frustrated. The tool is amazing and can help move your business further than you think it can. You just need to invest in the processes, education, and team or agency partner to get you there.
While it isn't an overnight process, there are tips that I wish I would have had before we started that may be able to help get you up to speed faster.

Lean on the HubSpot Academy
This was something that Jacob had told us from the start, but I really didn't listen. I'm smart enough to figure out a marketing software - shoot I own a marketing agency!
Well - that was a mistake. The HubSpot Academy isn't like learning forums offered by other softwares. It's true education. And not just education on HubSpot. They have courses and certifications on everything from HubSpot Marketing Software to creating an Account Based Marketing Plan to creating your Sales Plan. The HubSpot Academy is fantastic and will turn you into a better marketer (or salesperson) while also familiarizing you with the HubSpot tools much faster.
When just starting out, we recommend the HubSpot Marketing Software, HubSpot Sales Software (assuming you have it), Inbound Marketing, and Content Marketing certifications to get you going. They take some time, but they're worth it.
PRO TIP: Listen to them at 125% speed. You'll get through them a little faster, but you won't miss anything.
PRO TIP 2: Have the training videos up on one screen while you use the tool on another screen. Working through the pieces that they're talking about in your video will help you understand the process much quicker.
To get to the HubSpot Academy, login to your HubSpot portal, click on the drop down arrow in the top right corner, and click HubSpot Academy. Take a look around and get familiar with all of the certifications and courses that are available to you. You'll surely find some that you're excited about.
PRO TIP 3: Schedule out the time for you and your team to take your courses and certifications. It's very easy to let them slip because, well, they won't be the most fun you've ever had in your life. There is a lot of great content, but let's face it - it's watching videos and then taking tests. No one really likes that. If you schedule it out, you'll get it done. If you don't, you won't.
PRO TIP 4: Wow apparently I have a lot of pro tips here. The last one for this section is to make the HubSpot Academy part of your own employee onboarding process. Require new hires to get specific certifications from the start. Doing so will take some of the burden of training off of your plate while HubSpot handles some of the heavy lifting for you.
Determine the most important properties for your contacts and companies
The HubSpot CRM isn't like others. It isn't built for your industry - or mine. It is built for all of them. The flexibility in the HubSpot CRM is phenomenal. We have seen solopreneurs all the way up to Fortune 100 companies using the HubSpot CRM and making it work for what they need to accomplish.
The problem for some businesses just starting out is that they try to make their contacts fit into the initial box that you get with the HubSpot CRM. There are static properties that come out-of-the-box. Those can be great properties and most businesses do use them, but those generic "Website URL", "Phone Number", and "Lifecycle Stage" properties don't get to the core of what you need to know about your contacts and companies. Take the time to figure out what you need to know about someone or a company that you're prospecting and build those properties in up front. Maybe you need to know someone's shoe size or grade level or whether they have started a free trial of your software. Whatever those properties are, create them and use them.
Prioritize
You can't do everything right away. When we started, we were so excited. We were going to make workflows and landing pages and thank you pages and chatbots and sequences and reports and ads and social posts and monthly newsletters and we were going to do it all right now.
Well - the world and time don't work that way. Prioritize the items that are most important to your businesses today and what will help to move the marketing/sales needle fastest. Taking the time to focus on the tools that you need to get up and running the soonest will make things much easier on you and on your team.
PRO TIP: You don't have to be an expert in every single tool in HubSpot. If you have a team of people that will be working in HubSpot with you, divide and conquer. Assign specific tools to each person and let each of you become comfortable in your assigned tools. All the HubSpot tools work together and once you start to grasp your tools, it will make it easier to move into other ones. It will also speed up your onboarding process as an organization.
Don't try to do it alone
Feeding off that last point - you simply can't do it alone. At least not well or quickly.
Look - I have been in marketing for about 15 years and run a marketing agency. All I do is marketing. I am in HubSpot every single day (yes weekends too) and know the tool inside and out. Even with all of that knowledge, training, and experience behind me, I could not run a large organization's inbound marketing campaign and HubSpot portal alone. At least not up to my standards.
It takes a team to get the most out of your inbound marketing and your investment in HubSpot. Recruit people in your organization to tackle it with you, hire, or start working with a HubSpot Partner Agency. I know a great one if you're looking. 😉
Whatever you do - just don't try to do it all alone. It's a sure way to burn out, get frustrated, and end up wasting your investment.
Work with a Partner
HubSpot has a vast partner program and thousands of partners, at all levels, across the globe. There are 37 partner agencies in Colorado alone. While you will have to find the partner that is the best fit for your agency, we recommend looking at the partner's tier level, experience, and reviews in order to really understand their expertise and skillset. Any agency can be join the partner program - it doesn't mean they're good or really know HubSpot that well.
The tiers within the HubSpot Solutions Partner Program are Provider (typically app partners), Partner (untiered), Gold tier, Platinum, Diamond, and Elite.
The higher you are on the tier scale, the more experience you have with HubSpot. Of those 37 partner agencies in Colorado, there are 10 Gold Partners, 5 Platinum, one Diamond, and one Elite. You can check out the full Colorado HubSpot Partner Directory HERE.
PRO TIP: When going through the directory, be sure to also include some of the other filters in your process. Tier, while we do believe it's important, isn't everything. Not every Platinum or higher agency is necessarily better than an untiered partner. Not every Elite partner is really elite. Look at things like geography and industry that they work in and narrow down your search. It's more about finding the right partner for you than hiring the one that comes up first in the directory.
Don't lose a dollar to save a dime
One thing that pains us is when businesses try to save a small amount of money, but aren't considering all that they're losing.
HubSpot is not a cheap software. That's easy to see. If you're going to purchase HubSpot, you're making a long-term investment in your marketing, sales, and service teams. Don't make the investment a half-hearted one. If you're going to do it, do it right. Get the tools that your team needs. Don't rely on different tools to accomplish things that you could have done in your HubSpot portal.
Creating a Franken-stack is a mistake. It may save you $50 here or there to skip some of the HubSpot tools in favor of a MailChimp or IFTTT or Zoho, but you're only limiting your success. By utilizing several tools that could have been handled by one, you're creating multiple points of failure. You're limiting your data. You're wasting time managing two completely different tools. And you're creating more unnecessary work
If you're going to invest in HubSpot, invest in everything that you need. Don't try to piece things together. It never works like you expect it to.
Integrations are your best friend
While I just mentioned that creating a Franken-stack is a mistake, that doesn't mean that HubSpot is the end-all-be-all for your marketing and sales tools. The key, however, is adding power to HubSpot rather than taking it away.
HubSpot's open API and huge app marketplace help to boost your HubSpot portal by integrating other great tools to give you better data, improved tools, and a seamless workflow.
By integrating the tools that you already use such as Google Search Console, Gmail, Salesforce, Hotjar, Slack, Zoom, Eventbrite (or any of the thousands of others), you create a software stack that accomplishes everything while having data flowing how it should.
Use the integrations and don't wait to set those up. You wouldn't want to miss out on great data, automation opportunities, or even new functionality.
Whether you're just getting started with HubSpot or a seasoned veteran, there are always opportunities to get more out of your investment. Reach out to our team today to learn more about our HubSpot Audit, get some extra training, or just to learn more about what you can create within your portal. You have a ton of marketing, sales, and service power at your finger tips. We want to help you realize it.