Now that we've covered what public relations is and that is can help your business, let's dig a little deeper on HOW it helps and what that means for your bottom line.
Just a quick overview for those of you who may have missed the last PR blog post:
Public Relations, sometimes called PR, is earned media that utilizes distribution of a press release to the media in hopes that a story or article or news segment is published and will increase brand awareness and build credibility in the buyers journey. This is sometimes called earned media.
However, that's just the external side of things and the end result. But what happens digitally? Well, you may see some benefits once a release gets picked up. You will see more digital benefits though if your campaign or PR plan incorporate digital aspects from the start.
For example, here at HIVE we recommend that clients post their media coverage on their website (and on social media, and shout it from the rooftops!) but that makes sense right? Most agencies agree to post your press coverage on your website - and share as social credibility on your website too - in addition to sharing on social. Often journalist will even ask for your social links or handles so they can include you in their posts. In addition, we also advise clients to post press releases on their website. This is why we call it Inbound PR. You see, earned media (press coverage) and blog content are both pulling people to your website - inbound methods - versus advertising pushing people to your site. Once you add items to your website that are optimized for search engines, you now have organic SEO tactics working in your favor from these PR pieces as well. And more tactics equals more 'SEO juice' with search engines like Google or Bing.
Digital benefits of placing your press release on your website
Fresh Website Content
Adding new content to your website is highly favorable in the search engine indexing algorithm. Just like we discuss when recommending clients blog on a regular basis, adding press releases in another way to increase the amount of fresh content to your website.
Internal and External Links
Search engines take links into strong consideration when determining how beneficial or authoritative a webpage is. Having both internal links (links from one page of your website to another page within your website) and well as external links (links from your website to other relevant websites) are thought to be highly beneficial to search ranking scores.
When you add your press release to your own website and have both of these link types the search engines will find your page more beneficial and it will increase your chances of being higher up in the search results for those keywords or keyword phrases.
Keywords
If you used relevant keywords in your title, meta description, and in the body of your press release, search engines will index that release and your press release will be associated with those keywords in search results.
Supporting Topic Cluster Content
If you have your website content setup in topic cluster format to maximize SEO, these press releases can also serve as supporting content pages. By having supporting content pages you show the search engines the importance and value of a page or topic cluster.
All of the above benefits from adding your press release to your website will take 2-3 months before they are in full effect - just like any other SEO work. However, once you get media coverage as well you'll not only multiply the digital benefits, you'll experience more immediate digital benefits.
Most professional journalists are writing for our digital world. They understand the behaviors of their readers/watchers/listeners and how they consume media as well as digital components needed to gain more reach. .
Digital benefits if your press release is picked up by the media
Incoming Links
Journalists need SEO rankings as well and are pretty savvy in strategies that increase viewership of their articles/segments as well as website visits. One of those tactics is adding external links to the text on their own pages. You'll notice that even newspapers now have digital versions of articles online. Television news stations share videos of news segments, however since search engines can't index video, they typically add text on the same web page explaining the video contents. So if you or your business are mentioned in the media, there will probably be a link to a page on your website. These powerful backlinks to your site create a connection to a high authority domain. Back links are believed to be the #1 ranking trigger by search engines.
Web Visits
Because you now have been mentioned via a hyperlink on a media or press webpage, you will likely see an increase in visits to your website. Partially because people will click the link in the article and partially because that connection to a high authority site increases your own website's authority in the eyes of search engines. This in turn also gives you a bump in organic SEO rankings - or rather your website will move up in search results.
Social Engagement
Journalists also know the power of social media and that including other pages and people in their social media posts will increase the viewership and engagements metrics in their own social media content. If the journalist has taken your release and created a piece on you or your company this means there is a high probability of you receiving a tag on social media as well. Although, if you were mentioned in their piece, or simply quoted, you may not get a direct tag on social.
You may be saying ok but, "How the heck is this going to help our bottom line?"
These inbound tactics are all designed to increases awareness and understanding with your buyer personas. You see, sales is still a numbers game. Conversion rates are all based on the percentage of people who visit a website or webpage and take the next step, with the ultimate goal of buying. Depending on your product or s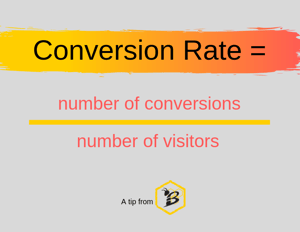 ervice offerings, the customer journey varies tremendously. But let's take a step back and focus on conversion rates because that is actually how Inbound PR helps your bottom line.
Like we mentioned above, the inbound tactics associated with Inbound PR pull more people to your site. Regardless of the conversion rates on your website, your number of website visitors are now increasing. This busts open all of your conversion rate aspects.
If you have been considering a public relations campaign for your business, maybe Inbound PR will better support your overall growth strategies. We'd love to help you reach those growth goals. Contact us to see how a partnership could beneficial.