This season always brings gratitude and thankfulness to mind. But this year — the 2020iest of years — needs an extra dose of gratitude for the things that didn't go wrong. With everything that has happened in our world throughout this pandemic it helps to focus on the positives. Here's where our team is focusing their thanks this year.
HIVE Digital Strategy is not just a digital marketing agency, we are an inbound marketing agency that provides strategic partnership with our clients to execute comprehensive marketing campaigns. Our journey began when our CEO wanted to help businesses grow and put his marketing strategy and tactics skillsets to work. Our services and clients continued to grow alongside the size of our team, and in 2015, we became a HubSpot Solutions Partner.
We genuinely believe HubSpot has the most comprehensive and powerful platform for growing a business, and we've been excited to grow right alongside HubSpot and their new platform offerings each year. What started as a CRM became a marketing automation tool, and now HubSpot offers sales tools, service tools and even a CMS! All of their product are user-centric and keep the focus on reducing friction for the customer.
<<Find out if the HubSpot platform is right for your business.>>
Inbound Marketing
We have a close knit core team that is surrounded by specialists who we call upon for specific needs. We'll soon share why we as individuals are thankful to be part of this buzzing, harmonious, and busy HIVE, but first let's talk about being part of a marketing movement that is changing how the world makes purchasing decisions.
Being part of the Inbound Marketing movement created by HubSpot is amazing. Being a solutions partner and getting inside scoops on the next big thing is pretty incredible. But what we really love about being in the HubSpot family, is being part of a forward thinking community that values people first.
That's how this whole thing began — because Dharmesh and Brian cared about the customer experience. They wanted to help businesses sell widgets, but they wanted to do it with long term partnership in mind. The only way that type of partnership works is with empathy, compassion, and integrity. To this day, over 15 years and now in more than 120 countries, they still care about people! They encourage their staff and their partners to continue caring about people too. Crazy idea, right, to treat customers like the people that they are? That is one of the many reasons we are still in this orange sprocket world. (Dharmesh and Brian are also pretty brilliant and employ the best creative and technical minds to help all of us GROW BETTER!)
Strategy Agency
Yes there are tons of people and small agencies that are great at executing digital marketing tactics, and that's good to have if you need a small project done or want to own strategy in-house. But we've found that customers and prospects are looking for our insight, opinions, and experience based on the countless hours that we spend inside the digital marketing arena. Our customers rely on us for innovative strategy and comprehensive campaigns. We work with clients who want us to execute on those strategies from start to finish once the plan is agreed upon. And once one campaign is done, we work with our clients to figure out what's next, so that we're always growing together.
We wouldn't be HIVE without our clients. We are so thankful for our customers that began with us back in 2014 and helped us grow. They asked and we responded, and that's why we still have clients from 2014 and 2015 working with us today! We use that same model now and meet our customers where they're at in terms of knowledge, tech stack, resources, etc., and then we work together to implement data driven campaigns plans. At the heart of the HIVE, we're grateful for our clients — both past and present — who keep us busy and creative year-round.
A HIVE Full of Gratitude
The concept behind our name is a bee hive where each member has a role, but it takes the whole team in the hive to reach a common goal. We are collaborative, focused, and often goofy. And in this HIVE we are grateful. Here's what our team had to say about working for an inbound marketing strategy agency: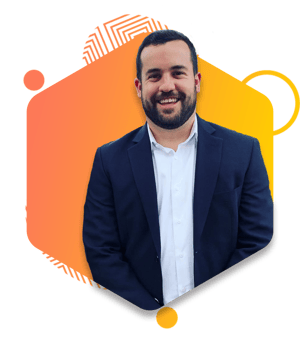 "I'm thankful to work at HIVE because of the people I interact with on a daily basis. I love our internal team because there's so many fun and creative personalities. Everyone is so inclusive and it makes work extremely enjoyable.
Additionally, I love speaking with our prospects and clients. The nature of our business is like a puzzle, we're always trying to figure out different campaign strategies that work specifically for their business. That creativity and problem-solving has led to some great relationships!"
-- Michael Thebeau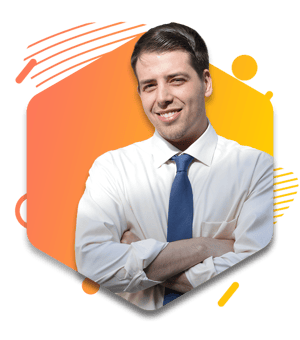 ---
"I'm grateful to work for a company like HIVE because they enable me to make a difference for my clients and help them grow their businesses. I also love that HIVE encourages and supports its employees to continually be growing in their personal and professional lives."
-- Zach Lemmer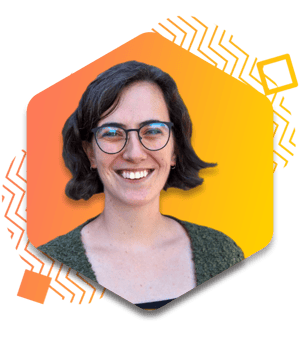 ---
"This holiday season, I'm grateful to have a job I enjoy and a warm, happy place to call home. There's never a dull day in the HIVE and I'm glad for the variety each and every day and the great team to work with."
-- Melanie Locke
---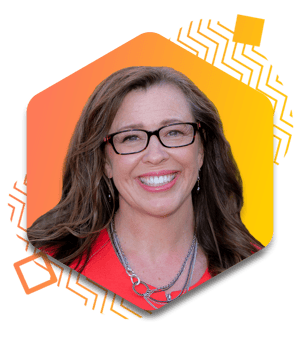 I'm so grateful for so many parts of this job, the opportunity to grow and be an expert (with the help of HubSpot Academy), the relationships with customers built alongside their goals (we really do have the best clients) and campaign executions and most importantly the team at HIVE that is so smart, skilled, creative and agile that makes it all happen.
-- Yvonne Hall
---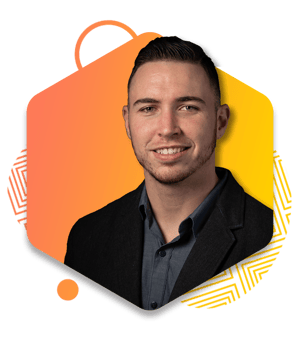 The thing that I'm most thankful for this holiday season is my team. Like all businesses, we had the COVID wrench thrown at us this year and my team was fantastic in moving fully remote and still delivering great quality to our clients as well as transparency to the rest of the team. We were able to pivot well and I've seen the amazing teamwork needed to pull it off. We're adding to our team this week and I'm so excited to see what 2021 has in store for us. HIVE is nothing without the amazing group of individuals that we've assembled.
-- Dustin Brackett
If you are looking for inbound marketing strategy and want to chat, click below and schedule some time with our team! We can't wait to speak with you.