WHOA...2021...what a year it has been. As with many digital service providers, we saw growth amidst the height of COVID-19 in 2020. And that growth continued for us this year with a new service option for those just needing HubSpot support and continued growth for our digital strategy agency services. We grew by over 40% and the HIVE team also doubled in size this year even as we went to a fully-remote office environment. We also grew beyond our Denver-centric location and now have team members in Michigan, western Colorado, Mississippi, and Georgia (yes, we say y'all now)!
But at this point, all of that growth is in the past. It is time to reset and look ahead. We've planned, we've charted our tasks and our rocks, and we are poised and ready for 2022. Here are a few areas of growth that we are looking forward to.
Digital Strategy Agency Thoughts for 2022

Brian Harte, Lead Website Developer
"I'm looking forward to leveraging the innovative new HubSpot features into creative solutions for our clients. I look forward to working with a great team and wonderful clients as we grow together."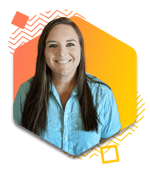 Erin Wiggers, Website Developer and Growth Driven Design Lead
"I can't wait for 2022 at HIVE because with our amazing team, awesome clients, and ambitious goals, I know it's going to be a fun year that will be challenging in the best way. I look forward to collaborating with all the experts around me and doing more creative problem-solving with strategy and code. And as always, I am eager to learn new tricks, build new modules, and level-up my skills."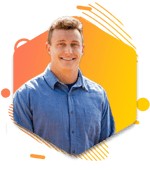 Hunter Schoepflin, Growth Strategist
"I am looking forward to the opportunity to work with new clients and add continued value to our tenured clients. I am excited to develop my professional experience in the technical world of SEO as well as develop client relationship experience as a member of the CSM team. It is my hope that 2022 is a huge year for marketing technology and that HIVE can be a big asset to companies across the map."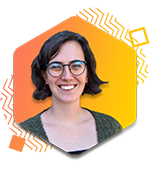 Melanie Locke, Lead Content Strategist
"In 2021 we created a ton of inbound content for our agency and our clients — from ebooks to emails and everything in between. I'm looking forward to all the cool projects we'll be creating in 2022, and I'm excited to work with clients and our creative, strategic team on whatever comes next."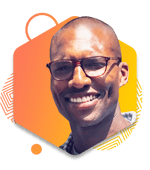 Syd
Harris, Client Success M
anager
"I am looking forward to putting together all the bits of knowledge and experience I have gained, toward becoming a true expert. I am also looking forward to collaborating even better than we already are as a team and seeing us all become even smarter and funnier."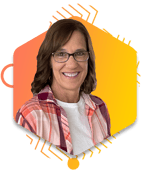 Jill Schneider, Marketing Specialist
"I've barely gotten my feet wet here at HIVE so I have a lot to look forward to for 2022. My big goal is to dive deeper into all things HubSpot (I'll be dreaming about sprockets for sure LOL) and being an integral part of HIVE Hub as it takes off. I'm excited to see HIVE Digital Strategy grow with new clients and cool new team members in 2022. It's going to be a great year."

Livia Abuls, UX Marketing Specialist
"I am thrilled to be on the HIVE team going into 2022. I'm excited to support the expansion of HIVE's Growth Driven Design work and to continue to dive into various elements of marketing infrastructure for our dynamic set of clients. The HIVE team is filled with expertise and experience and I am looking forward to both learning from and growing alongside the team in the new year."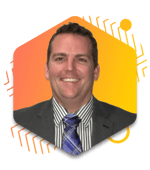 Tim Monacella, Business Development Manager
"I am looking forward to leading more conversations and closing more deals to reach our goals in 2022. We have an amazing team and makes my job easier to be able to leverage everyone's expertise and professionalism."
Yvonne Hall, Director of Client Success and Operations
"This year at HIVE will not be unlike past years in that we will focus on client goals and partner to strategize and implement campaigns to reach those goals. My favorite part of the day is creating customized strategies for each client with our smart and talented team. The new tool I am excited about though is HubSpot's Operations Hub. I can't wait to dig into it more and utilize custom code and functionality that will really take our clients' marketing automation to the next level."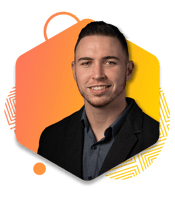 Dustin Brackett, CEO and Founder
"I am looking forward to continuing to grow our agency and team. In 2021 we added seven new diverse and talented team members and really expanded our thinking, skillset, and expertise. As we move into 2022, I am really excited to continue to add to the team and continue to expand our work and results for HIVE and for our clients. 2021 was a big year for us and our clients and I can't wait to see what 2022 has in store."
What Type of Inbound Marketing Support is Right for Your Business?
Looking into your marketing options or partnerships? We'd love to chat and see if we could help. Schedule a call with one of our team.