The end of the year can be viewed as a hectic time to cram in last-minute responsibilities and check off boxes on your to-do list, but it can also present the perfect time to pause and reflect on the past twelve months of ups, downs, and constant learning.
Here at HIVE, we've been winding down 2019 by looking back on the marketing trends that brought us tons of success and others that were more of a whomp-whomp feeling. We enlisted the help of some other digital marketing specialists to create a list of which marketing trends are worth bringing into 2020 and which ones should be left in the dust.
Digital Marketing Trends to Keep
Due to its reliance on technology and digital innovation, marketing can change in the blink of an eye. If you want to implement a more successful marketing strategy in the future, first you need to look at the past. Instead of searching for the latest and greatest fads, you should leverage the knowledge you've already gained through trial and error to identify successful tactics. Here are our of our favorite marketing trends from 2019.
Video Content
Video content creation was a huge focus for us this year, and we really leaned into it with personalized video emails.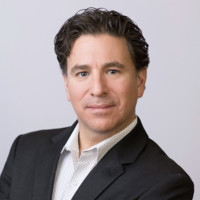 Robert Weiss, President of MultiVision Digital adopted what he calls a "video first" strategy, stating that although most marketing teams have used video content, "the super-use of video is in the sales process. Buyers want information and marketers can give buyers this info earlier in the sales process so buyers can qualify themselves. Marketers should be asking their sales teams, "what are the top questions that keep coming up" and then getting the technical/operations/support team in their company to answer these on camera." You can use this plan to create a backlog of targeted sales video content that provides fast, easy-to-digest information on each product or service category to help expedite the buyer's journey for potential customers.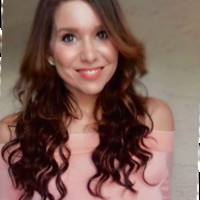 Marketing Director at Williams Law, P.A., Danielle M. Fernandez agrees, saying that "video continues to dominate [...] Video holds much more attention and communicates messages more effectively than text or still images alone." Fernandez notes the incredible success their firm has had in the past with video content, proving that diverse forms of delivery information are beneficial to every industry.
Voice Search Optimization
With the rise of digital assistants like Amazon's Alexa and Apple's Siri that can help you with anything from getting the day's weather forecast to turning on your smart devices in your home (this truly is the future), voice search optimization is an emerging focus for many marketing teams. But how do you optimize for voice search?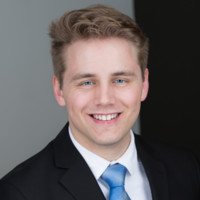 Junior Digital Marketing Specialist from FiG Advertising + Marketing, Niles Koenigsberg revealed that his team has been "utilizing more long-tail keywords in our content and focusing on more conversational phrases as well. We've also focused on making the site content for many of our client websites more conversational and easier to read, while we also employ schema markups."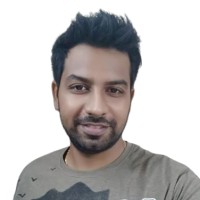 Digital Marketing Manager, Boni Satani from Zestard Technologies agrees that optimizing content for voice search needs to be a priority in 2020, saying "markets can never ignore voice search." In fact, research has shown that "55% of households are expected to own smart speaker devices by 2022," meaning your business could be missing out on valuable opportunities if accounting for digital assistants is not part of your marketing strategy.
Chatbots
One trend that really seemed to pop with marketing teams in 2019 was the integration of chatbots to communicate with website visitors and lead them in the right direction based on their individual needs and questions.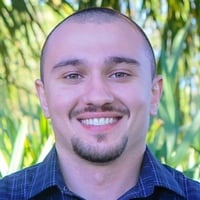 However, founder of Frootful Marketing, Sean Dudayev says this tactic is still woefully underutilized in the industry. Dudayev says that "chatbots have the potential to help you convert more visitors to leads and help you drive higher qualified leads. It's still something new to 90% of the consumers out there so it's not something they've learned to ignore." Jump on this new technology and streamline your workforce efforts by building a chatbot of your own.
Geolocation Marketing
Whether you operate a small, local business, or you're the head of a major corporation, geolocation marketing is an amazing tool for bringing customers right to your front door. Through the use of satellite technology, people can find your business instantly with a quick search on their phone. Digital Marketing Specialist at Sigil Digital Marketing Agency, Christian Alcantara says that this provides "crucial information for any business that has a physical location is its location; it puts them up in the radar and lets their customers know their exact location." Make sure your business gets found in 2020 by harnessing the power of geolocation marketing with Google My Business and targeted local SEO campaigns.
Digital Marketing Trends to Ditch
In terms of trends, only the strong survive. Think of chunky highlights and camouflage cargo shorts…
While some marketing tactics generate leads and get more conversions for your business, others can actually hinder efficiency. Here's what our team is leaving behind as we move into the new year.
Separating Marketing and Digital Marketing
From interacting with friends through social media to online banking, our world is becoming increasingly more digital by the day. But what does this mean for traditional marketing teams that focus on things like magazine ads and billboards?
Satani is pushing for a more holistic view of marketing, saying that instead of separating your marketing teams, "it's good to have a marketing team that sees all aspects of present-day marketing, including internet-based life, SEO, and blogging." Creating a unified marketing team is vital if you want to streamline workflows and maximize output quality.
Content Calendar Spreadsheets
Any marketing team member probably feels a sense of dread creep up when they hear the words "content calendar." Yes, this usually means hours of brainstorming, research, and planning to generate ideas to keep people coming to your page, but where do you keep all of this information? And how do you remind team members when they have tasks coming up?
One amazing transformation our team experienced in 2019 was ditching the old content calendar spreadsheet. Don't panic just yet -- we didn't do away with the whole system, just the inefficient tools. By transitioning to the spreadsheet-database collaboration software Airtable, we were able to create easily accessible content calendars for our business and our clients that helped us stay on task and prioritize content needs.
Are You Prepared for the New Year?
The new year is fast approaching and with it, a new decade. Is your marketing team ready to take on new challenges with an updated toolbox and a few old tricks? If 2019 wasn't the year you were hoping it would be and your business needs a little more support in the new year, our team can help. Schedule a consultation with HIVE!
Special thanks to our contributors:

Robert Weiss, President, MultiVision Digital

. Danielle M. Fernandez, Marketing Director, Williams Law, P.A.
Niles Koenigsberg, Jr Digital Marketing Specialist, FiG Advertising + Marketing

Boni Satani, Digital Marketing Manager, Zestard Technologies

Sean Dudayev, Founder, Frootful Marketing
Christian Alcantara, Digital Marketing, Specialist Sigil Digital Marketing Agency