In the world of digital marketing, your website is your best tool for attracting new customers. However, to keep people coming back, you need to make sure your website stays fresh, appealing, and engaging. From implementing a few simple changes to conducting a major overhaul, the new year is the perfect time to give your website a facelift!
Here are a few website strategies you can use to help your business grow and flourish in 2023.
Review Your Content
The phrase "content is king" exists for a reason. Without great content, your website is basically just a window display of products or services with nothing enticing passersby to stop inside. In the digital landscape, where everyone is competing for attention, you only have a few seconds to capture someone's attention, and there's no better place to start than with provocative content. So how do you create this amazing content that grabs people's attention and answers their burning questions, all while appeasing Google's algorithms?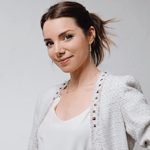 Owner of Magic Words Copywriting, Kelsey Formost, says that when reviewing your website, the first thing you should look for is the three C's: "Clear, Concise, Connection. You want your copy to be extremely clear in explaining who you are, what you do, and how the customer's life is going to improve after they invest in you/your product. You want it to be concise: no one is going to scroll through thousands of words to learn about your business. [...] Finally, make sure you're including an element of personal connection. Make sure your copy is written in the customer's voice. This instills a sense of connection and trust, making them more likely to purchase."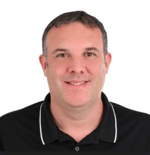 If you're limited on bandwidth and need a quick update instead of a total overhaul, Managing Director at Out of the Box Innovations Ltd., Jason Lavis, says you can identify which pages should be prioritized by considering the numbers.
"Look at each page in Google Analytics and see which pages have dropped in traffic or conversions. These need a facelift." These numbers can give you an idea of how well the content of each page answers the search query and can help you review for the presence of an external link building campaign.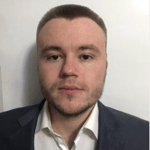 The Founder and CEO of Happysleepyhead, John Breese, agrees that links are essential to making sure your content is viewed as relevant by search engines. "Links, both internal and external, are very important for good conversion. Unfortunately, sometimes they might become broken or the data they link to might become irrelevant. Be sure to check the links in your posts from time to time and replace broken and non-relevant ones with new ones."
Luckily, there are plenty of free tools available that can instantly crawl your site for broken links so your website visitors are never taken to a threaded 404 page again.
Focus on Website Design
If you're looking to boost traffic and conversions on your website, you might need to consider the design. Is it eye-catching? Does it draw people in? And, more importantly, does it make them want to stay?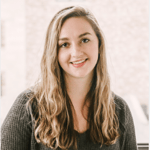 Content Strategist Mackenzie Deater reveals how Evenbound found success refreshing the look of their website: "Minimalist looks are big this year, but we kept our clean look interesting with bold, text-only headers, plenty of white space, attention-grabbing animation, and pops of bright color that play well with our brand's theme."
However, a pretty design will only get your business so far. Any updates you make to the aesthetic of your site should also serve a functional purpose. Deater says the new design "makes it easy for visitors to navigate to the information that's most important to them. All the whitespace on our newly designed site helps increase our time-on-page, too. Snippets of text feel smaller and easier to digest, so visitors keep on reading. And the longer they're on our site, the more likely they are to convert."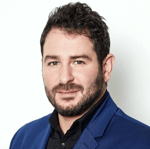 Anis Litim, Senior Designer at 9thCO Inc. emphasizes the importance of re-evaluating your navigation and site flow. "Customers aren't very happy when they have to search through endless menus and internal links to find what they're looking for. You may be familiar enough with your site already to easily navigate it, but what about new visitors? Your website should be easy enough for customers to find their way around, even if they aren't very experienced with technology." Litim suggests having a fresh set of eyes look over your website to test the flow and make sure they are able to find their way around the page easily.
Improve User Experience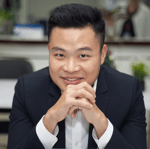 On top of providing great content in a format that's easy on the eyes, your website needs to be accessible and efficient. For the CEO of NetbookNews, Kenny Trinh, this means making sure your website is user-friendly. "User experience is crucial to your website's success. Providing a good experience for users whenever they navigate your website can lead to better conversions."
Here at HIVE Strategy we encourage digging even deeper into the data of User Experience (UX) and how users are consuming a website through Growth Driven Design. Utilizing aggregate data from software like Hotjar on a monthly basis and making layout and design adjustments based on how visitors are actually engaging with your website allows you to optimize for better user experiences and also results in higher lead generation and form conversions.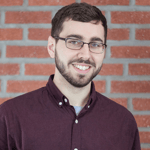 But don't focus all of your efforts exclusively on the desktop version of the site - remember to check the mobile version on a couple of different devices to ensure a solid user experience every time someone enters your site. Web Designer and Developer at WebTek, Ben Tanner, says "a mobile website should receive its own design just like the desktop version of the website to ensure that it matches the overall brand and style of the rest of the site. The mobile site should still also have graphical elements to keep the design interesting."

A huge element to fostering a positive UX is making sure you're not wasting the visitor's time. Founder and CEO of Mavens & Moguls, Paige Arnof-Fenn, says speed matters. "When your site loads it does not have to just be mobile-friendly, but it better be quick too. Consumers do not like to wait," so keep it under three seconds max. You can improve page loading times by making simple tweaks like reducing the size of your images.
Whether you roll out small changes throughout the year or decide to go for an entirely new look, refreshing your website can help your business stay current, gain more exposure, and boost your sales opportunities.